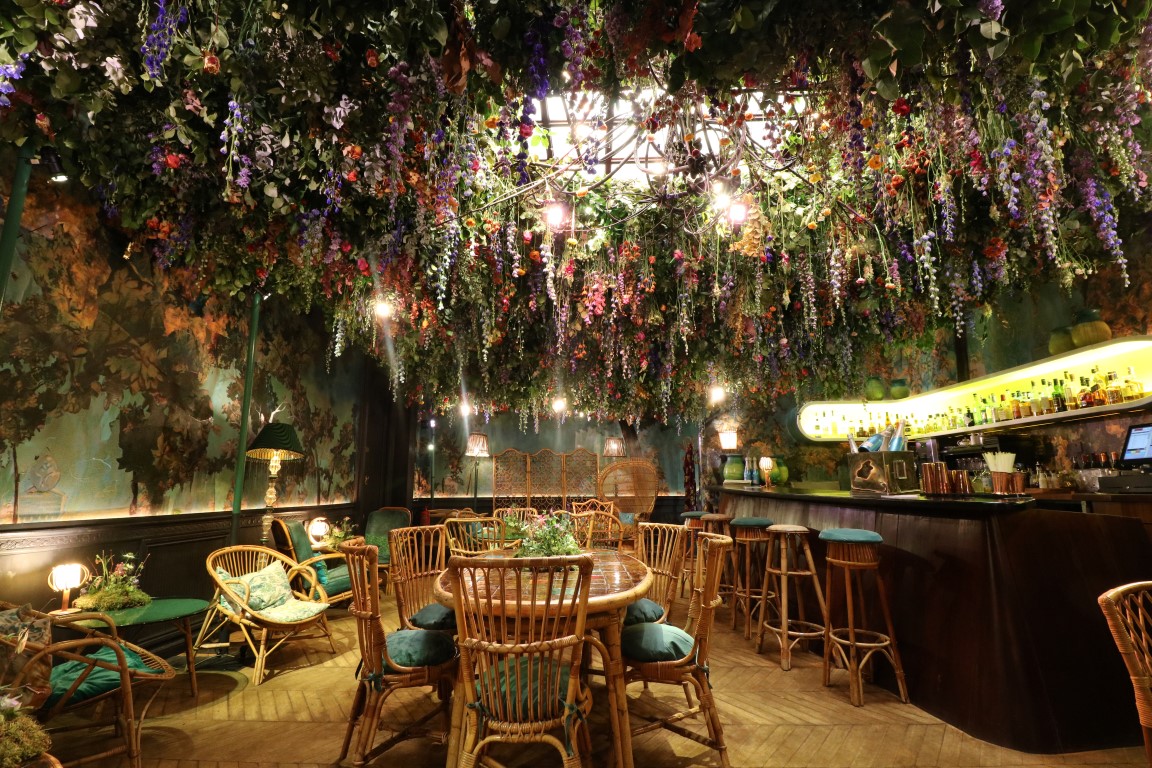 A Sketch London Wedding: Rose Quartz & Malachite Inspiration
As the seasons change and the dark winter months slowly peel away, revealing brighter days and fresh colours, we couldn't resist encapsulating this natural transition into a fresh spring wedding vision. As a wedding planner in London we are literally spoilt for choice when it comes to incredible spaces, but really none are more show-stopping than Sketch.
This concept brings sophistication, femininity and glamour and adds a twist of rebellion with a city-chic edge, all rolled into one incredibly stylish wedding, perfect for style-conscious couples.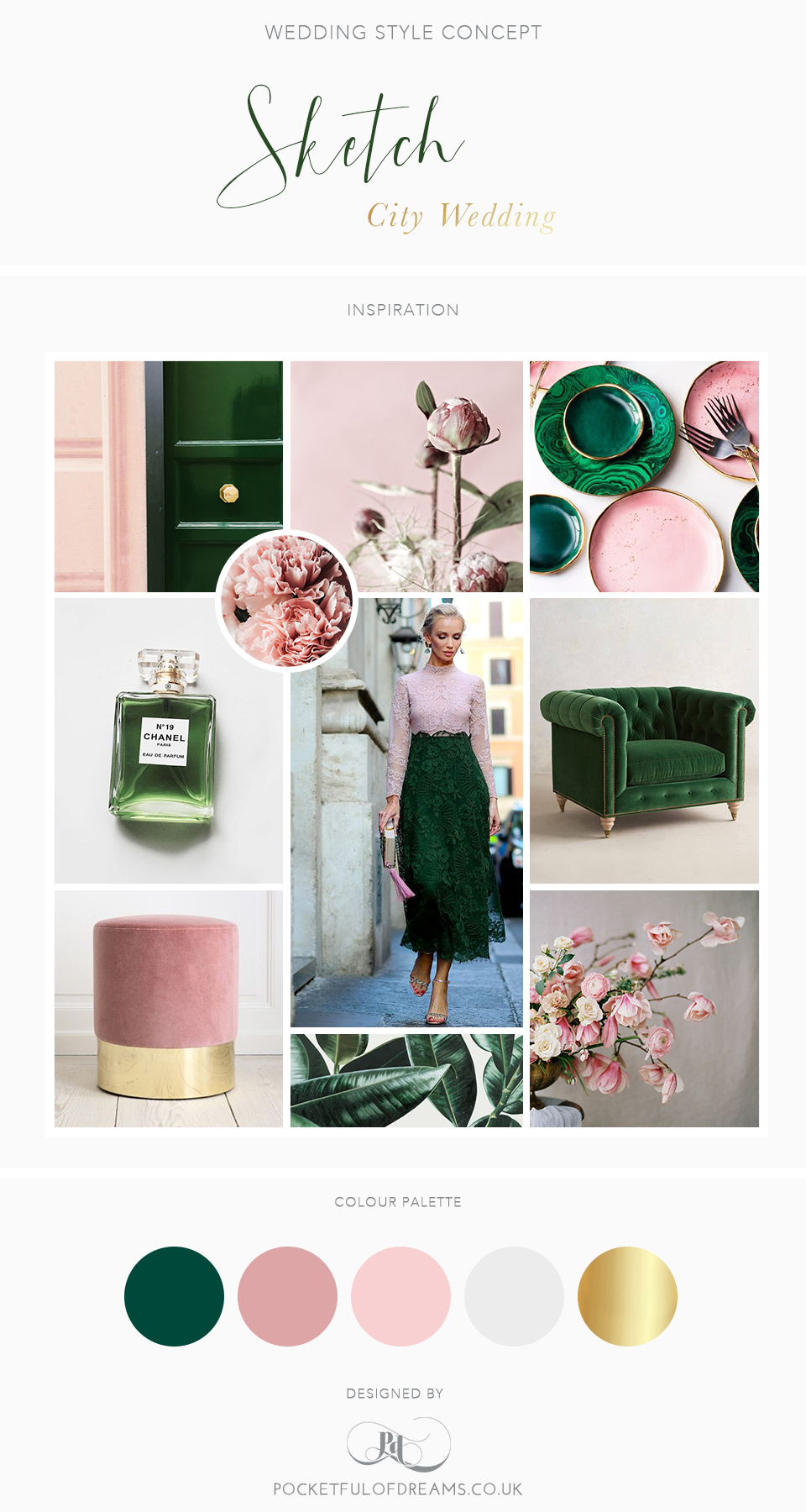 Image Credits:Colour Pantone Rose Quartz
THE INSPIRATION
The striking and unique colour combination is paramount to this look. Malachite and Rose Quartz are not a typical pairing, but here they come together to create something truly luxurious and offering a more daring interpretation of the much loved 'pantone colour of the year' in Rose Quartz .
The sophisticated, rich green and soft, delicate rose are grounded by subtle greys and sit amongst harmonious shades of pink. Highlight accents of luxe gold and brass add detail to this plush palette.
Not only gorgeous, this colour selection is showered in romance and deeper meaning. The malachite gemstone represents innate natural beauty and rose quartz symbolises unconditional love giving a truly purposeful backdrop to your nuptials.

Image Credits:Colour Pantone Rose Quartz
THE VENUE
Sketch is a vibrant and eclectic gastro-brasserie set within a Georgian town house in the heart of London's Mayfair. "Why have less when you can have more" is the attitude here and there could be no better setting. As soon as guests enter the cloaked doorway and walk into this unique venue, they will know this is a wedding with a bold personality.
The Gallery would host the wedding reception and it is this area that gives Sketch its title as one of the 'most Instagramed restaurants in the world'.
The entire space is sugar-coated in shades of pink, pod-like seating is luxuriously upholstered in velvet. The floor is a chevron of beautiful dusty pinks and soft greens anchored in shades of off-white and black, with the ceiling featuring a majestic glass dome. An injection of copper details on furniture trims, lighting and the statement bar with copper backdrop, ensure the overall look is oh-so stylish and utterly wedding contemporary.
THE LOOKBOOK
Our city bride will contrast the highly stylised space in the Elodie bridal gown by Temperley London. The daring neckline and deep V back will nod to her rebellious side while the luxurious silk fabric and sleek silhouette ensure she is a vision of femininity and elegance within this dynamic venue. Her wedding makeup and hair look is soft and elegant and she will accessorise with rose-quartz earrings and a blushing pink, magnolia bouquet.
Her bridesmaids will be in shades of emerald green and true to style, there will be no rules. They will wear a variety of cuts and fabrics to contrast and compliment, showcasing their individual personalities.
THE STATIONERY
A stylish wedding invitation suite sets the tone with a David Downton style illustration of our couple featuring on luxuriously thick paper stock, adorned with gold foil lettering. Packaged in envelopes lined with a detailed malachite print, they are simple and sleek yet opulent and memorable with the highest attention to detail.
THE DESIGN DETAILS
As Sketch is already bursting with it's own personality and style, we would choose wedding design elements to blend rather than contrast. Layering on further shades of soft pink with table linens and napkins in tactile textures, completing the look by adding delicate rose tinted glassware and gold cutlery. The addition of malachite dinnerware would be the only contrasting design statement in this otherwise harmonious reception space.
An array of floral centrepieces would be laid atop the tables, with hexagonal brass pots sitting alongside oxidised-green metal vases by young Amsterdam based designer Lex Pott. Stems of bud filled magnolia and roses would spring from within, with trailing plant life looking exquisite against the pink backdrop. The final design flourish would be handcrafted ceramic candleholders by Studio Twocan, coloured with intense pigments they give a contrasting, organic layer to this stylish setting.
The wedding cake would be another tactile treat for the senses. Emulating the layers of pink surroundings and sitting upon a contrasting emerald green base, beautifully yet roughly iced for a painterly effect with further magnolia buds showering the top.
We loved creating this concept, if you like what you see and are on the hunt for a london wedding planner who focuses on exceptional wedding design concepts then give us a call to discuss wedding and event support.
As featured on Love My Dress.
For more Rose Quartz and Malachite inspiration see our Colour Pantone Rose Quartz Pinterest Board.
See more of our wedding inspiration and ideas here:
Pocketful of Dreams are UK wedding styling and planning experts, creating authentic celebrations and considered gatherings. We create impeccably designed and flawlessly executed weddings, events and experiences. See more of our work, or read our wedding planning advice and wedding styling ideas.